5 Essential Ways To Find Your Next Real Estate Agent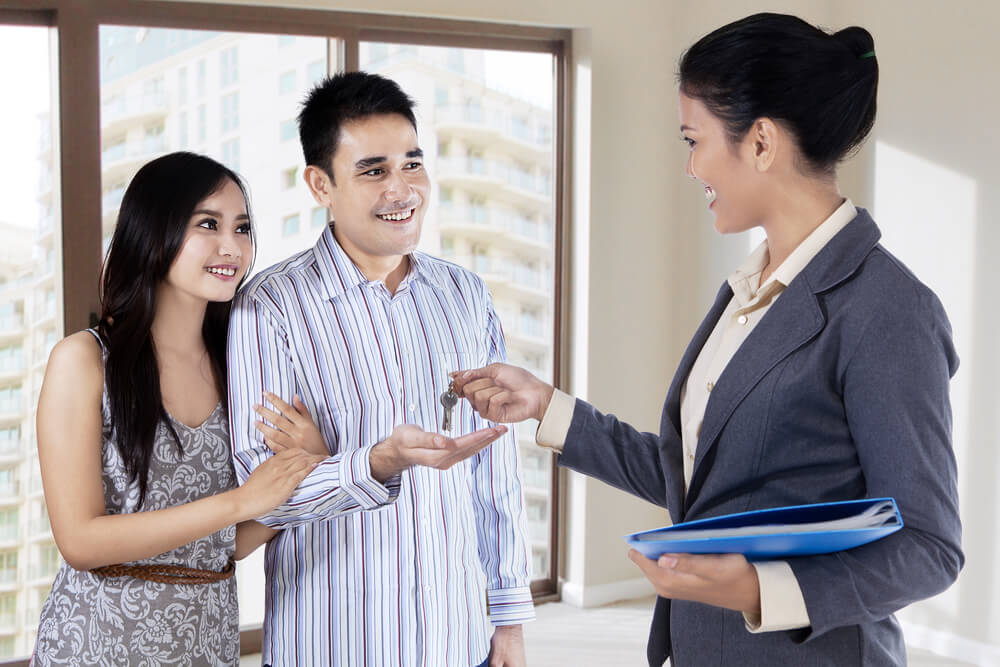 You have finally decided to buy a new house or you have come to an agreement that you need to sell your house. So what do people today usually do nowadays when they need to do something, but don't know how to do it? That's right, they run to their favorite search engine, most likely Google and search for it and hope that with all the results that return, they can find the right answer. But when it comes down to it, real estate and selling your house or buying a house is a totally different animal and can be quite confusing and time consuming. So what we suggest is to find a real estate professional who has the experience and education to help. But how do you get through all of the ads, postcards, and online listings? Sure, you should use REAIO.com! But even then, you need to make sure that the real estate agent you need to find is right for your situation. We have compiled 5 essential ways to find your next real estate agent:
1. Select A Real Estate Agent Winner

2. Look at the agent's current and past listings

3. Check real estate agent's credentials

4. Ask them about houses in the area you are looking/selling

5. Check how long the real estate agent has been in the business
Select A Real Estate Agent Winner
When considering a new real estate agent, there is nothing like an award and other accolades to let you know that this real estate agent is well respected by their peers in the area of real estate. By getting awards judged by their peers, it shows that they operate in a way that others in the business agree with. So when reviewing profiles or talking with potential real estate agents, ask them if they have any real estate awards.
Look at the agent's current and past listings
Many of today's real estate agents have a link to their current and past listings. You can see how active the agent is and if any of the houses closely relate to your house you are trying to sell or house you want to buy. You can find their listings on their website or places like REAIO.com, Realtor.com, and Zillow. This information can give you an indication if they specialize in houses in your price range or do they mainly focus on higher end houses, lower, or average. You can see if they working with more clients with homes in the city, suburbs, or rural areas.
Check real estate agent's credentials
Ask the agent which associations they are apart of. If they refer themselves as a Realtor, they are a member of NAR (National Association of Realtors). There are other associations that helps add more credentials to a real estate agent. CRS (Certified Residential Specialist), they add more training and education to residential real estate. There are agents who specialize is working with Buyers primarily and would get more training and education in representing buyers in real estate transactions, so they would be apart of ABR (Accredited Buyer's Representative). Or you may need someone who works better with clients who are 50 and above that understands housing situations for seniors. They would have credentials from SRES (Seniors Real Estate Specialist).
Ask them about houses in the area you are looking/selling
A real estate agent worth their salt would have no problems knowing the inventory and area if you ask them about an area and this is where yo intend on buying or selling. You really would want someone who knows the area and if they don't, would be able to direct you to another great area if you are looking to buy. Every area has a 'top agent' that does a lot of transactions in the area and people see most of their yard signs. You want to find someone who's top in the market area if you can.
Check how long the real estate agent has been in the business
Sure, you could work with a real estate agent fresh out of school and passing their real estate exam. But then you must understand that this person has not been in the game long enough to have made mistakes and learned from them (yes, they will make lots of mistakes in the beginning). Ask them how long they have been in the business. The longer you have been in the industry and the more transactions a real estate agent has under their belt, the better suited they would be for your real estate situation. They will know most of the pitfalls, understand the process better, and be better equipped to keeping you out of trouble when it comes to buying a new home or selling your home.